Faculty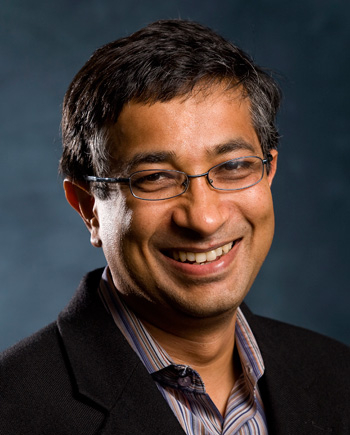 Ramanan Krishnamoorti

Professor of Chemical & Biomolecular Engineering, Professor of Petroleum Engineering

Email

ramanan

[at]

uh.edu
Engineering Expertise:
Modeling: Molecular, Coarse Grained, Brownian and Lattice-Boltzmann Simulations, Equation of State Modeling.

Materials: Multicomponent Polymers, Polymer Nanocomposites, Ceramic Nanocomposites, Filled Polymers, Smart Materials, Advanced Elastomers and Advanced Fibers.

Fluids & Thermodynamics: Flow in Porous Media, Nanoparticle Transport, Polymer Nanohybrids for EOR, Thermodynamic Properties of Fluids, Advanced Drilling Fluids, Rheological Properties.
Subsea Engineering Experience:
Advanced Materials in 

Elastomers and Elastomer Nanocomposites for Blowout Preventers
Piezoelectric Sensors for Cement Monitoring
High Temperature High Performance Conductive Polymer Fibers
High Performance Umbilicals

Application of Fluids based on

Drilling Muds with Improved Rheological Properties
High Performance Nanoscale Proppants
Polymer Nanohybrids for EOR Applications
Equation of State Properties & Thermodynamic Modeling
Dispersant Technologies