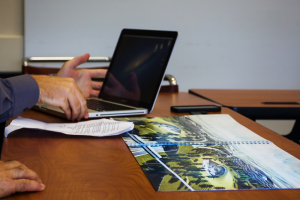 Nation's First Graduate Subsea Engineering Program—The Master of Science in Subsea Engineering at the University of Houston is a non-thesis,10-course graduate curriculum that is available in an online and face-to-face, classroom setting format.
The application for online and face-to-face students is one and the same. As an online applicant, you will apply and submit the same application and application materials that a face-to-face applicant submits. For further details about online admissions for the master's level Subsea Engineering program, please review our admissions webpage.
Costs
Each Subsea Engineering course has an associated graduate student fee. Please contact the Academic Advisor for details.
UH-Extend
The MS in Subsea Engineering is also available as a fully online program through UH-Extend. Click here to learn more.