About the Global Subsea University Alliance Curriculum
Given the abundance of offshore resources and the need to extract them efficiently and safely, subsea engineering talent is in high demand. The lack of uniform standards surrounding subsea engineering education, though, can make petroleum companies' recruiting and hiring process extremely difficult.
The Global Subsea University Alliance seeks to remedy that problem by establishing a global subsea curriculum in coordination with companies that operate in the sector. This process began with a course-by-course, lecture-by-lecture evaluation of the world's top subsea engineering programs, all of which belong to the alliance. The alliance is made up of the University of Houston and the National University of Singapore. 
This partnership allows for these programs to have a common and established core curriculum for the discipline. They have determined the strengths of each individual program and formed committees to establish standards for specialties, such as flow assurance, subsea processing and system design and control.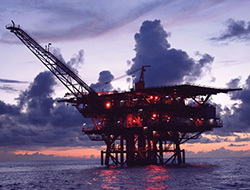 Members of the alliance offer online courses in their specialties and to allow credits to transfer among the group. These agreements allow professional engineers to continue their subsea education even if their employer transfers them to a new location and will let students seek out the courses they believe will help them the most.
The group is expanding subsea engineering as an academic discipline. It will share its curriculum with other institutions looking to establish their own programs and will likely offer some form of program certification.
Education Goals
Implement the Core Subsea Engineering Curriculum
Enable International Course and Curriculum Sharing Among the Alliance Partners (including face-to-face and online)
Host Pre-OTC Workshops and Software Training
Recruit Universities from Different Countries to Provide a Subsea Engineering Education
Curriculum Offerings From Global Subsea University Alliance Members
                   University
               Degree
     Undergraduate
          Graduate
Classroom
   Online
Classroom
   Online
University of Houston
Subsea Engineering
 
 
       ✔
      ✔
Petroleum Engineering
       ✔
 
       ✔
      ✔
National University of Singapore
Subsea Engineering
       ✔
 
       ✔
 
Core Subsea Curriculum