Faculty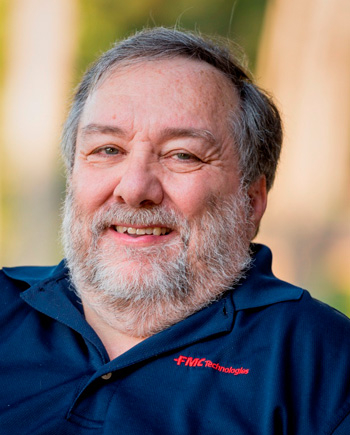 H. Brian Skeels

Emerging Technology Director, FMC Technologies; Adjunct Professor Subsea Engineering
Engineering Expertise:
Subsea Engineering: Systems Engineering and Field Layout, Subsea Pipeline/Flowline Design, Subsea Completion and Tree Design, HIPPS valve and system design, HPHT, ROV and Manipulator Interfaces/Operations, Well Intervention/Well Control, Subsea Control Systems, Manifolds and Foundation Design, API Subsea Standards.

Ocean Engineering: Metocean Data, Corrosion and Cathodic Protection, Hydrodynamics and Mechanical Design, Hydrodynamic Turbomachinery.
Subsea Engineering Experience:
34 years experience in subsea completion and pipeline design and installation. 5 Years with Exxon Production Research Company working on Exxon's famous SPS and UMC subsea systems, and the rest with FMC Technologies.  As FMC's Emerging Technology Director, he serves as a technical subsea advisor and strategic planning specialist for frontier technologies and new business opportunities. He is currently working on HPHT, light well intervention, ROV and remote robotics technology, and subsea spill containment programs FMC's global development activities worldwide, and technical lead for next generation ROV and deepwater intervention hardware with Schilling Robotics and FTO Services.

Brian has been part of API's Upstream Standards for nearly 30 years and currently serves the API Subcommittee 17 executive committee and is task group chairman for 17G on subsea intervention systems, co-chair of 17D for subsea tree and wellhead equipment and chairs 17TR8 for HPHT equipment design. Member on task groups 17A, 17C, 17H, 17O, 17V and 17W.

Has considerable experience in subsea completion, diverless intervention, well intervention (workover) and control, remote pipeline connection and installation systems and overall systems engineering; some of which have netted him over 14 patents to date.

Involved with a number of firsts in subsea: first guidelineless subsea tree, first diverless lay-away flowline system in Brazil and Gulf of Mexico, first 10,000 psi subsea completion in the Gulf of Mexico, first 10,000 psi mudline completion in the Gulf of Mexico, first guidelineless horizontal subsea tree in the Gulf of Mexico, first subsea well tieback to a Spar, first 15,000 psi completion/workover riser system.